Order Management System for airlines as a shorter way to win-win with their passengers
What is an Order Management System? We would describe it as a solution that allows carriers to create valuable products for clients. It's a mindset and experience when you as an airline can predict customer's needs and give services that will suit them most of all. Even if your client doesn't know what they actually want, you should know it in the first place.
1) How does an Order Management System work?
With an OMS, your Order-Offer life cycle looks like this:
1)A client enters data and chooses products/ services – 2) the system based on business rules and integrated AI/ ML analyses input info -3) Offer calculation – 4)Payment procedure – 5)Order fulfillment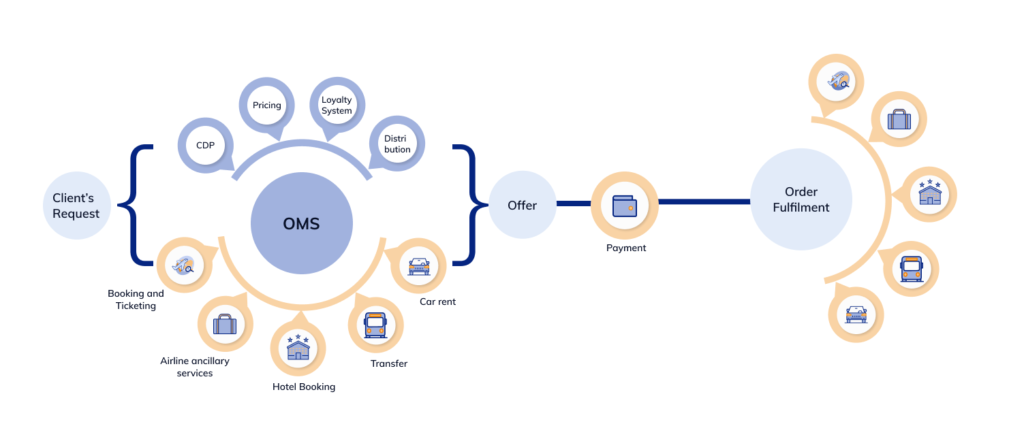 OMS can effectively deliver services and third-party products, where legacy systems often experience high costs and a long time to market. Operating only with PSS, you can't get the level of marketing that you can reach with an OMS.
A PSS could even suffice in delivering technological capability to sell third-party travel products and services such as hotels and cars. However, in going down this path, one must accept the limited flexibility and the lower earnings per sale. The scope of products and services is limited to what your PSS offers.
2) OMS and GDS. Where does your money go?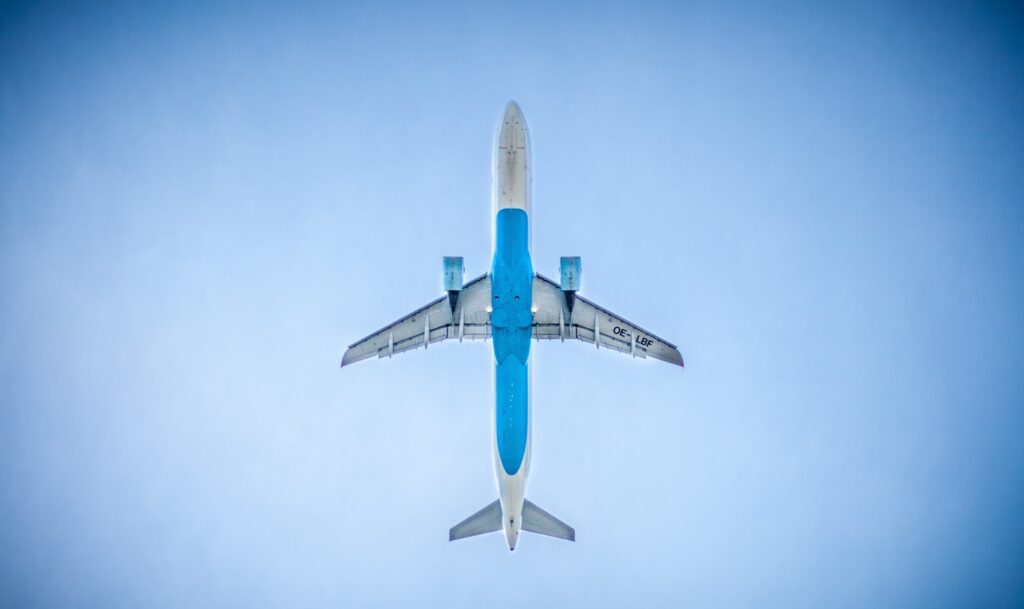 Flag carriers offer all-inclusive services: meal, baggage, seat assignment. But what if a client doesn't need all that? They may take a two-hour business trip to a neighboring country. They don't want a meal, they just have hand baggage, they don't care about a seat. The only thing they want is the trip itself. So the question is WHY they pay for all extra services that they don't even need. 
And here we have low-cost carriers who saw this blank space in the market and filled it. They made an offer where a customer can refuse anything they don't want or vice versa – to add in a cart as many services as they need. And the model of selling all-inclusive services is no longer lucrative.
Legacy airlines lose their customers, receive less money on ancillary services. And travelers can encourage this model, or they can go to a low-cost airline's website and buy tickets there. 
Some famous flag carries counted up how much money they were losing on GDS this way, and it turned out to be a heavy price:
An average fee for tickets distribution through the GDS is around US$12 per return ticket 
According to TakeTravelForward, GDS commissions cost carriers $ 7 billion annually – more than double their expected net profits
Airlines spend more than $10 billion a year on distribution.
The market of ancillary services is estimated at $82 billion a year.
The potential market for ancillary services is $150 billion a year.
The effectiveness of selling ancillary services through the GDS is 100 times lower than through the website.
3) OMS new opportunities: Up-sell, cross-sell and dynamic packaging
Though many companies will continue working with GDS, some of them will take a look or already might have decided to turn to an OMS. This system creates a marketplace where a list of provided services and packages is wider, and tickets cost cheaper due to the absence of the GDS fee and access to fares that will never be in the GDS.
Up-sell, cross-sell and dynamic packaging are up to you and your customers. Having your customers' flight history, conducting your data analysis, you can create relevant offers with the help of OMS. Suppose you know that a customer likes traveling to Europe with multi-city flights, you know their previous places of destination. So next time, when their trip will happen, you will be able to upsell a flight to Venice, for example, because there will be the Biennale. You can cross-sell as well to other products and services, based on the data that you have, and through that, you would create a seamless customer experience and grow your revenue.