Enterprise integration of suppliers and services into a distribution platform
Full set of the third party systems integration with airline distribution platforms
Our project's highlights:
Long-term 24/7 support and testing 
A set of integrations supported possibilities to capture additional last-minute revenues with upselling and cross-selling of ancillaries during check-in. 
Full-stack integration with travel third-party services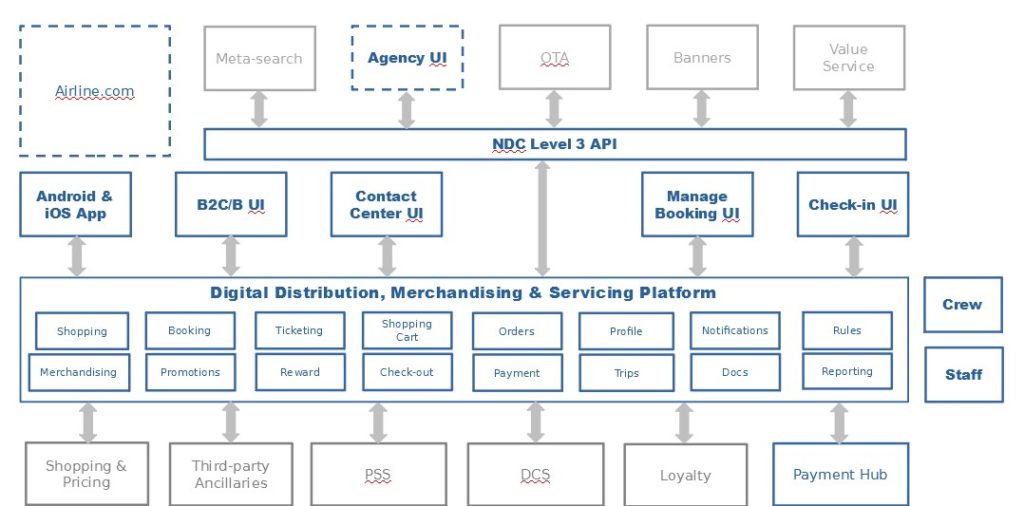 Providing travel software development services both to S7 and Cyprus Airways airlines, Resliv supposed to deliver enterprise integration solutions. 
In addition to the flights search and book functionality, a customer required the full set of third-party systems integrations: starting from seat and meal selection and payment processing services up to hotels, cars, and insurance suppliers.
The integration and support of third-party suppliers is a long-term project that requires a lot of attention to the details, starting from reusable and adaptable message bus development up to API updates.
A delivered solution integrates air shopping, merchandising, reservation and payment in a seamless retail experience.
We developed Android and iOS mobile applications with 20+ integration each
As part of website development services, we produced B2B/C interfaces and integrated them with the whole platform
Due to the long-lasting nature of the project and great stock of incoming information, Resliv provides 24/7 testing services, including manual functional and automated QA.
To ensure a clear understanding of ongoing integration processes we created a set of documentation
Our solution supports seamless integration with a set of third-party suppliers:
– Shopping: ITA, SITA, Serena, Amadeus
– PSS: SITA, Serena & Amadeus
– Payment: Paypal, Apple Pay, China Union, QIWI, RBS, Alfa-Bank, Sberbank, Moneta, Invoicebox
– Loyalty: Comarch, Amadeus
– Hotels: Booking.com, UTS, Acase, xHotel, VerticalBooking
– Cars: Avis Hertz, Rentalcars.com
– Insurance: Alfa Insurance, Tinkoff insurance
The solution helped to expand product and service portfolio exposure and gave customers more options.
JAX-WS, JAX-RS, JPA, EJB, SPRING,
Tomcat,
Struts,
JPA, JQuery,
Spring (core, boot, data, aop, security, mvc),
Apache Service Mix
ActiveMQ,
Elasticsearch,
Redis.